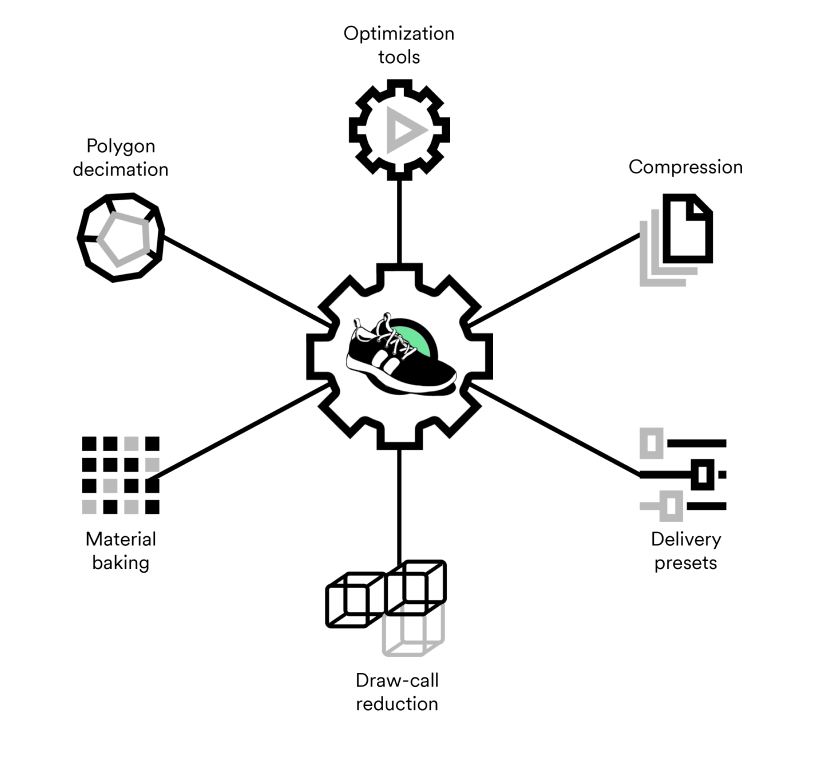 All-in-one 3D Optimization
RapidCompact is not only reducing the 3D mesh size (decimation), but also takes care of scene graph optimization (reducing draw calls), texture baking, unwrapping UVs, and much more. For example, it is capable of preserving and simplifying multiple materials by baking material information from inputs such as vertex/material colors and mesh normal/texture data onto a unified atlas with a single PBR material. In addition, RapidCompact offers various powerful compression algorithms to further decrease file size resulting in faster real-time rendering of 3D content.
All these features are neatly packaged into RapidCompact platform pre-sets for one-click-delivery to the right format and size for a given XR platform, WebGL, or custom use-cases.
Alternatively, all the Optimization Features can be set up as configuration settings to enable fully automatic batch processing on whole 3D asset libraries using the REST API or CLI.